Rimmel BB Cream Reviews
     Rimmel or Rimmel London is a British cosmetics brand that provides trendy makeup products to conquer the latest look. We are going to share the Rimmel BB Cream Reviews in this article. They have all the good stuff and every single product is safe and developed by manufacturers. 
     If you want to discover the latest makeup collections then you can check Rimmel London. It is said that Rimmel London BB Cream is an excellent result giver. They have become a popular brand for their good quality products and a must-try cosmetics brand. Today in this article you will get to know the review of Rimmel London 9-1 Super Makeup BB Cream which is also called a miracle cream. 
     Now, let's talk about this star rating Rimmel BB Cream. This is a 9-1 formula perfection super makeup that comes with water gel technicalities and lightweight texture. So that it can smoothly blend with the skin. The Rimmel BB Cream radiance is very light and it is absolutely comfortable formula cream. This 9 in 1 skin BB Cream provides natural coverage. You will be able to see that it's a wonderful long-wearing formulated sweat-resistant and transfer-resistant cream with a floral scent.
     You must be thinking why we called this a miracle cream. There are lots of reasons that made this product unique. They have a 9-part regime in one easy step. This Rimmel London BB Cream has primes, moisturizes, and awakens tired skin, minimizes the appearance of pores, smooths, brightens, mattifies, conceals, covers, and SPF that helps to protect. Can you believe it? This small one product can provide 9 benefits. 
     You can use this BB cream as a prime and it moisturizes your skin well. It can minimize your skin pores as it is perfect for oily and acne-prone skin type, glides very smoothly on your skin, controls the shine, controls the skin tone and brighten your skin, provide a matte finish, conceals and covers the dark circles so that you get an excellent look after using this amazing cream. One more noticeable part is the SPF 25 that provides sun protection/protects your skin. 

     This super-light shade makeup ultimately provides gorgeous looking shine-free and flawless skin. Rimmel BB Cream is available in various shades and you will be able to find out three shades including Light, Medium, and Medium/Dark. Let's talk about the application process. You need to apply it with your fingertips or a sponge or a foundation brush. Use this cream gently in a circular motion to the center of your face to blend it completely on your skin. When applying your moisturizer make sure the motion is similar. Make sure you blend it up to your hairline and over your neck. Gently apply the cream for the natural look and hopefully, it will provide light to medium coverage. Though it's a little expensive but a very much effective beauty product by Rimmel London.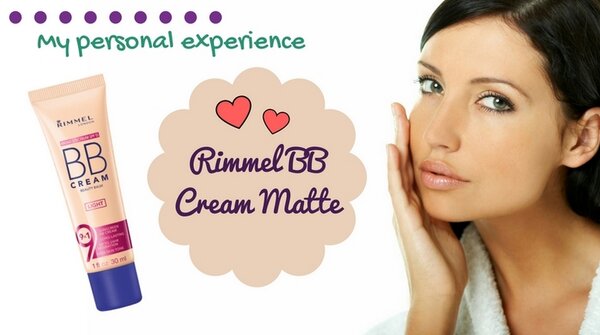 Let's talk about the ingredient list of this skin-perfecting super makeup. Rimmel 9 in 1 BB Cream is a standard tube, with no unique design that contains Aqua/Water/Eau, Cyclopentasiloxane, Isononyl Isononanoate, Ethylhexyl Methoxycinnamate, Silica Dimethyl Silylate, Triethoxycaprylysilane, Xanthan Gum, Chlorphenesin, Phenoxyethanol, Parfum/Fragrance, Titanium Dioxide, Iron Oxides, Dimethicone, Butylene Glycol, Glycerin, Magnesium Sulfate, Alpha-iso Methyl Ionone, Benzyl Salicylate, Bht, Bi's Dimethicone, Butylphenyl Methylpropional, Citronellol, Dimethicone Crosspolymer, Disodium Edta, Disteardimonium Hectorite, Geraniol, Hexyl Cinnamal, Laureth-7, Lecithin, Limonene, Linalool, Pentaerythrityl Tetra-di-t-butyl Hydroxyhydrocinnamate, Propylene Carbonate. 
     So, We are done with this fantastic BB cream makeup. If you are looking for any cream recommendations then Rimmel BB Cream can be your perfect choice. According to other reviewers, this is a gifted miracle cream for them. The way it provides a decent natural look, easily blend and cover the skin perfectly that made this Rimmel BB Cream a percentage breakdown cosmetics product. One more important piece of information we want to share that this product is perfect for dry, normal, and combination skin types. So if you have oily skin then you should choose some other BB Cream.
Q. Which brand BB cream is best?
Ans. When you choose a BB cream make sure you pick the best brand cream so that you don't need to face any difficulties on your skin. We are sharing the best brand BB cream that is affordable and very much effective. 
     The best overall BB cream is Maybelline New York Dream BB Fresh Cream. If you are looking for a budget-friendly then go for E.L.F. Cosmetics BB Cream Foundation with SPF 20. For best drugstore, you can choose Burt's Bees BB Cream and for dry skin Missha Perfect Cover BB Cream SPF 42 PA+++ is the best choice. Also, you can try Rimmel London BB Cream which has become popular recently. 
Q. What is the best BB cream for older skin?
Ans. Nowadays there are good quality BB creams used to hydrate the skin, conceal blemishes, restore, repair, and protect from the sun's harmful UV rays and reduce fine lines and wrinkles. Use a BB cream that can be suitable according to your skin type. We are recommending the best BB cream for older skin. 
     For mature skin or an older skin type Jane Iredale Glow Time Full Coverage Mineral BB Cream, Bioderma Photoderm BB Cream, Nude By Nature Sheer Glow BB Cream, La Roche-Posay Uvidea BB Cream. La Roche-Posay Uvidea XL Tinted UV Protection BB Cream and Pixi Beauty Balm can be appropriate. 
Q. What is the difference between CC and BB cream?
Ans. BB cream stands for beauty balm or blemish balm where CC indicates color control or complexion corrector.
     BB cream is perfect for dry skin as it is a hydrating makeup. It's kind of like a slight tint moisturizer with a brightener and SPF for protection. On the other hand,  CC cream provides more coverage than BB cream. It's also a lightweight formulated cream with a more matte finish than BB cream. CC cream is best for oily and acne-prone skin. 
Q. Can we use BB cream instead of foundation?
Ans. BB cream is a lightweight hydrating beauty balm. BB creams are designed to provide sheer coverage. Where the foundation is designed for max coverage. 
     BB cream has moisturizing and brightening elements with SPF and it's lighter than the foundation. If you need to cover blemishes then Foundation can the perfect choice. Actually, they both have different features. You can use BB cream or foundation according to your needs.
Q. What does DD cream do?
Ans. DD cream stands for Dynamic Do-All or double-duty cream. It is also called a hybrid of BB/CC cream.
     DD creams can be used to moisturize, smooth, nourish, protect your skin and provide fantastic coverage. You don't need to worry about purchasing moisturizer or foundation. A good quality DD cream gives basic coverage to cover under-eye circles, cover blemishes, and correct skin redness.