Bentonite Clay Whole Foods
Hey, all beauty-conscious people! Are you here for one of the best clay products for skincare? Then you are in the right place because we will share everything about Bentonite Clay products that are best for any type of skin like normal skin to sensitive skin types. Today we are here to share Bentonite Clay Whole Foods Review.
Whole Foods Market, Inc., established in Austin, Texas, is an American international market company that provides products free of hydrogenated fats, artificial ingredients, flavors, and preservatives. The business is well-known for its organic offerings and is a USDA Certified Organic supermarket in the United States.
They have some excellent motives. According to them, "Eating healthy is the first step toward living well. That's why we've prohibited hydrogenated fats, high-fructose corn syrup, artificial sweeteners, and more than 100 commonly consumed flavors, colors, and preservatives." Whole Foods always try to provide organic products that are beneficial for health. They have lots of products and Bentonite Clay is one of them! Let's check out everything about Bentonite Clay.
If you are looking for internal and external benefits from any product then you should check out Bentonite Clay at Whole Foods. Yes, you will be able to purchase this item from other sites or shops but we believe Whole Foods can be the most trustworthy! So, Bentonite Clay! Have you ever try this? Or this is the first time you are hearing this name? No worries, we will share everything for the beginners as well as for the regular Bentonite Clay user.
So what is Bentonite clay? What do you think? What type of item it is? Natural clays are high in elements that may be absorbed through the skin when they also delicately exfoliate and remove excess oils. Bentonite clay, also known as Montmorillonite clay, is a kind of clay made from volcanic ash that grows naturally.
A supplement and high-quality herb supplier Mountain Rose said, "Bentonite clay is one of the most strong and effective therapeutic clays, and it has been traditionally used to assist with mineral imbalances, and to help bind toxins creating them more soluble." Then Dr. Joshua Axe, DNM, DC, CNS said, "Bentonite clay has a long history as a traditional therapeutic treatment for shielding the body from disease."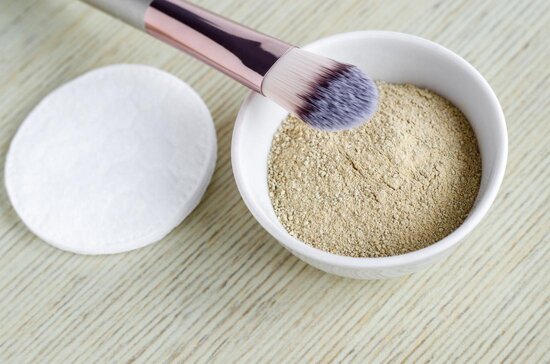 Mr. Axe also said, "People for a very long time, the clay has been a popular and cost-effective means of 'detoxing' the body as it's easily available and requires no modern processing." Clay is really an essential item that has been used and digested in a range of ways by several traditional societies in Andres, Central Africa, and Australia for centuries.
Bentonite Clays can be purchased online from trusted sources such as in health food stores such as Whole Foods Market, or in Mountain Rose Herbs and Amazon. We recommend Amazon and whole Food as the first priority. Now let's talk about the benefits of bentonite clay.
Because of its cleansing and healing characteristics, bentonite clay is considered a superfood. Bentonite clay is supposed to pull out impurities and bond with toxins when used topically on the face or skin and orally in a drink or tonic. You see this product's beauty? 2 in 1 feature! Lovely!
For its unique molecular structure, bentonite clay has detoxifying qualities. After the clay has become hydrated, Mountain Rose Herbs says, "The electrical and molecular components of the clay quickly rearrange and generate an electrical charge." They have negatively charged molecules.
The Bentonite clay swells in a way that it seems like a porous sponge, removing impurities from the skin and body. We know that most toxins and heavy metals contain positively charged molecules. This enables the two to conveniently link together and remain together while the toxins are being removed. So when the toxins and clay are bound together, then the clay helps to eliminate toxins, chemicals, pollutants, and heavy metals from the stomach, skin, and mouth.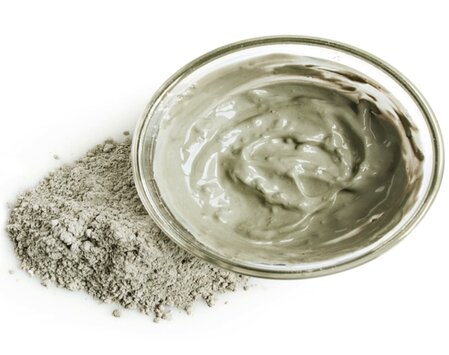 If you purchase Bentonite Clay from Whole Foods Market then you will definitely get some excellent healing properties. This item traces minerals. For example, The clay trace minerals like Calcium, magnesium, silica, sodium, copper, iron, and potassium. When vitamins and minerals are consumed into the body, as a drink or by eating the clay, they are digested equivalent to supplements.
This is good at heavy metal detoxification. Bentonite clay can eliminate various heavy metals and battle disease-causing organisms such as E. coli and the virus that causes staph infection. It can assist to heal poison ivy, speed up the healing period of dermatitis, wounds, and rashes if applied to the skin, benefit in digestive health, and safeguard the lining of the intestines, which might benefit in the treatment of leaky gut.
Then we have found that it also protects your teeth & gums and makes them healthy. This clay binds to toxic materials in the mouth and helps to remove them before you consume them. Weight reduction and low cholesterol are coupled to Bentonite clay supplementation. After doing studies on mice, we discovered that this clay had the ability to absorb thyroid hormones T3 and T4, possibly reduce hyperthyroidism. Bentonite clay also enabled colorectal cancer cells to die without generating DNA damage.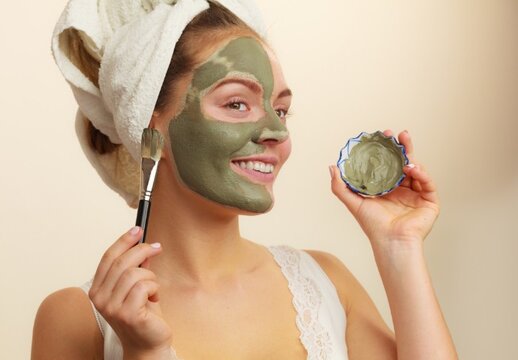 Now, let talk about how to consume Bentonite Clay product properly. Bentonite Clay skin treatment is really great. Bentonite Clay products are very much organic. Once a week, mix 1 teaspoon in a glass of water or add to your morning smoothie for internal use. This clay supplement can benefit muscular recovery, skin problems, gut flora balance, constipation, IBS, and nausea.
You can also use them as a traditional face mask. Bentonite is an effective clay that nourishes the skin, assisting in skin rejuvenation and collagen production. This item is best to use on oily skin to normal skin and before using them, do a patch test first. Do you see their benefits? Bentonite clay masks are also a great idea for enhancing skin health. Due to the clay's intensity, you will see a  little redness and it will fade away after 10-20 minutes. Prepare a paste using clay and water or toner to make the mask.
For more effective results, you can use a little honey with the clay. Apply the clay and wait for 15-20 minutes until it's dry. Do not allow the clay to come into touch with metal like a spoon or a storage container made of metal, as it's mineral-rich and includes metallic features. Keep in an airtight container in a cool, dry environment.
We have shared lots of benefits you will get after consuming this type of clay powder. Now let us share the best Bentonite Clay that you should buy from Whole Foods. We hope they are best for anyone and any type of skin condition.
Aztec Secret Indian Healing Clay
You can purchase Aztec Secret Indian Healing Clay which is considered the world's most powerful facial. With over 10,000 star ratings on Amazon, Aztec Secret Indian Healing Clay is one of the most leading beauty bestsellers. The brand says that its Bentonite clay comes from Death Valley, California, where it is sundried for up to 6 months at temperatures of 134 degrees on average.
For an effective, detoxifying facial, blend a spoonful of clay with apple cider vinegar or water and apply it to the face. Or, mix one teaspoon of Bentonite clay with one quart of water and consume.
Mountain Rose Herbs Bentonite Clay
This one is no exception! You should utilize this top-rated bentonite clay as well. The Mountain Rose Herbs Bentonite clay comes from untreated sodium Bentonite, which is extracted from natural sources. The brand says, "After being extracted from the earth, this clay is brought out into the sun to eliminate excess moisture and make it easier to deal."

Mountain Rose Herbs Bentonite is NSF-certified and made to ANSI/NSF 60 specifications. The clay is tested by a quality department before being shipped out for customer use. They suggest using their products topically instead or using them orally
Mountain Rose Herbs - Bentonite Clay 1 lb
Origin: USA
External use only
traditionally used to assist in mineral deficiencies, and to help bind toxins
can be used externally as a clay poultice, mud pack, or in skin care recipes
Molivera Organics Bentonite Clay

This is the last recommendation from us! You can also purchase Molivera Organics Bentonite Clay. This product has a different level of healing properties. Molivera Organics Bentonite clay is entirely composed of Wyoming's Sodium Bentonite clay. It can be used topically to improve blood flow, eliminate impurities from pores, and rejuvenate skin.
So that's all about today's article. We have shared everything about Bentonite Clay products. To keeping the human body healthy, clay treatments can be one of the best solutions. You can opt for any of our recommended Bentonite Clay products from Whole Foods as they are the most trusted place to purchase.
The major benefit is, you can internally or externally use them as a clay consumer. Our recommended clay brands are breakdown by stars. They are the most stronger type of classic face mask and drinking clay as well. We hope you loved this article as it talked about health concerns. For having healthy skin types you are welcome to try Bentonite Clay.
Q. Can I get Bentonite Clay from Whole Foods?
Ans. According to them, "Eating healthy is the first step toward living well. That's why we've prohibited hydrogenated fats, high-fructose corn syrup, artificial sweeteners, and more than 100 commonly consumed flavors, colors, and preservatives."
Yes, you can get Bentonite Clay from whole foods. They are offering the best quality organic Bentonite Clay for their customers. They are a trusted brand so you don't have to worry about their authenticity.
Q. What is Bentonite Clay?
Ans. According to Mountain rose, Bentonite clay is one of the most strong and effective therapeutic clays, and it has been traditionally used to assist with mineral imbalances and to help bind toxins creating them more soluble.
These organic bentonite clays are really amazing. They work naturally. They are considered a superfood because of their purifying and healing properties. When applied topically on the face or skin, as well as orally in a drink or tonic, bentonite clay is said to take out pollutants and bind with toxins.
Q. What is the Best Bentonite Clay?
Ans. Natural clays are high in minerals that may be utilized into the skin while exfoliating and removing excessive oils in a gentle way. Bentonite clay, commonly known as Montmorillonite clay, is a kind of clay naturally produced from volcanic ash. Try to purchase a good brand of Bentonite Clay for the optimum result. Let's discover the best Bentonite Clay you should own.
The best Bentonite Clay products are Bentonite Clay: How It Reduced Arthritis Pain In My Hands, Bentonite Clay – Pure Calcium Bentonite Detox, Bentonite Clay Aztec Indian Healing Clay Deep Pore Cleansing 100% Pure Bentonite Clay, PraNaturals Bentonite Clay Mask, Fullers Earth-Bentonite Clay Powder, Indigo Herbs Bentonite Clay Powder, Hirary Turmeric Bentonite Clay Mask, and Davis Finest Multani Mitti Indian Healing Fullers Earth Powder Clay Mask is also a great one for skin.
Q. What are the side effects of bentonite clay?
Ans. Bentonite clays have so many benefits but they have some side effects as well. Don't worry about the negative parts. If you use them in the right way then you don't have any risk of side effects.
If we talk about the side effect then it can cause stomach pains, bloating, diarrhoea, and constipation problem. When bentonite is given to patients with irritable bowel syndrome (IBS), it affects the syndrome.
According to the FDA, the clay contains high amounts of lead and may produce lead poisoning. Best Bentonite Clay has been confirmed to have high amounts of lead by FDA laboratories. And lead poisoning can affect the central nervous system, the kidneys, and the immune system.
Q. What is bentonite clay good for?
Ans. Bentonite Clay has lots of benefits when you use them as a mask or consume them. Yes, actually Bentonite Cla is good if you consciously use them.
For thousands of years, people have been using bentonite clay to eliminate impurities from the skin, like oils, and poisons from the body. Many skin care products include bentonite clay, but some people also add clay products to foods or drinks to help with digestion and to remove toxins from the body.